I'm primarily a 2D artist, but I learned some 3D along the way due to working in video games and animation. I taught myself 3D mostly because I wanted to make an animated short film at some point, and also because it helps me direct 3D artists more effectively as an art director.
Modeling

ZBrush Grandpa Head
Prototype Female

Topology Research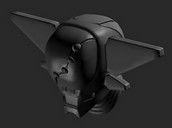 Soldier X
Misc. Stuff
---
Game Textures
Dave Mirra's Freestyle BMX 1&2 (Playstation 1&2, 2001)

Clue (PC prototype demo, 2001)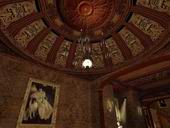 Battle Tanx: Global Assault (Playstation, 1999)

Prince Of Persia 3D (PC, 1999)

---
Animation

A short clip of an animation I did with Sega's Animanium to test out its features
---
Short Film Projects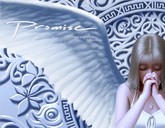 Promise: Animated Short Film
(work in progress)
Promise is a story I had written in 1997, originally planned as a graphic novel, with all the scenes already laid out in sketches. After leaving the comic book industry, the story was put on the shelf. In 2001, I rewrote it as a short story, adding more detail to the story. In early 2002, I decided to turn it into an animated short film, and began rewriting the story yet again for the screen. In summer, I began pre-production on Promie, ready to set aside the next few years of my life to dedicate to this project.
I started Promise as a 3D newbie. Prior to the project, the only 3D experience I've had was three years of painting textures for video games and some basic modelling. In a way, this short film was to be my education in all aspects of a 3D production. Intially, I had hoped I could pull it off with a small team of online volunteers. After a brief period of taking that route, I quickly discovered that an ambitious project like Promise could only be made with the full resources that an established CG animation studio could offer.
After a year into pre-production, a friend of mine, Steven Stahlberg (co-owner of Optidigit), offered me a position at Optidigit as a director. I accepted his offer on the condition that Promise will be produced there, and went there to work as a creator, writer, director, and art director. Promise had secured funding, and was to continue its production internally at Optidigit, but later funding was pulled when the investor had financial troubles, and the project was put on hold.
Promise Promo Poster

You can see some of the concept art and storyboards for Promise here.