Kitty Cat Diary | ¿ß«}¤é°O
The Kitty Cat Diary is a photo diary of my adorkable wife, and it's what happens when a photographer marries a woman who doesn't mind having a camera pointed at her during everyday life. Elena (A.K.A. Kitty Cat, because my nicknames for her all revolve around the theme of a cat.) is my favorite subject to photograph--there's just something very theraputic about grabbing a camera and capturing the person you love the most in the world, while combining that with creativity and aesthetic sensibility. This interaction has brought us a lot of joy over the years and captured a lot of precious memories. If you want to get to know Elena better, her bio is the best place to start.
Since these are spur-of-the-moment snapshots, it's best to enjoy them simply as casual fun instead of serious photography (you can find more serious photography in other areas of my site). A wide range of camera were used to shoot these photos--from professional cameras to casual compacts and smartphones. You can find out what photography gear I shoot with in the FAQ section.
2001-2003 -- 2004 -- 2005 -- 2006 -- 2007 -- 2008 -- 2009 -- 2010 -- 2011 -- 2012 -- 2013 -- 2014 -- 2015 -- 2016 -- Latest Update
Latest Update: January 1, 2017
I have now gotten rid of "The Best of Kitty Cat Diary" section and merged it back into the "regular" Kitty Cat Diary. I did this because I'm going to curate past entries more carefully in the coming days and will be trimming a lot of old entries, as well as add photos from other non-casual sessions so this area simply becomes a dedicated area for Elena, regardless of what style of photography.
Also, after all these years of the on-going Kitty Cat Diary series, I've now changed the way I do the updates. What I'm doing now instead is this: I will periodically go through the photos I've taken in the last few years (since the summer of 2013, which was when I started to fall behind on updates ), and just pick whichever ones I feel like processing and posting for the new batch. I'll then post them here on this page of "Latest Update," which acts as a "staging area" and makes it easy to see which new photos have been added. But they'll also be added to the chronological timeline in the correct time slots too. When the next batch shows up, it'll take over the staging area, and the previous batch of updates will simply be part of the chronoligical timeline. This means if you missed previous updates, you will have to look for the previous photos you haven't seen in the timeline.
Latest photos added to 2016
Kitty Cat and I got tired of people telling us our domestic home snapshots looked too casual and had cluttered household backgrounds, so we actively went out to look for interesting locations to shoot in, and found a factory nearby. We tried to get permission but no one was around to grant it to us, even though the place was open. So we just walked around and shot an entire session in there, and then left. Didn't run into a single person the whole time we were there.
Kitty Cat and I stumbled upon this amazing senior's community center nearby. It was beautiful, with all the amenities like classrooms, billiard room, library, indoor and outdoor swiming pools, golf course, restaurants, etc. We had no idea we'd be so excited by a senior's community center, and went around taking lots of photos.
Latest photos added to 2015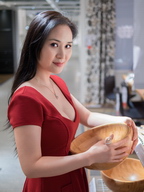 We were shopping at Ikea, and it was surprising how nice the lighting is in the area with the room displays, since they really try to light them to be as appealing as possible. We ended up taking a lot of photos at Ikea, utilizing their nice lighting.
Latest photos added to 2014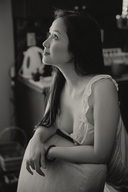 This was taken right next to the Legion of Honor in San Francisco, where we went to see an Anders Zorn exhibition (for me, he's up there with John Singer Sargent) at the Fine Arts Museum. They also had a nice collection of Rodin sculptures, and it was in their permanent collection, so they allowed photography, which means I definitely took a lot photos.
Latest photos added to 2013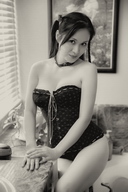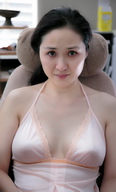 Kitty Cat was watching some sad TV show and shedding tears. I happened to walk by with the camera and told her to turn and face the camera. Thus the sad-faced kitty photo.
Latest Update: April 29, 2016
2001-2003 -- 2004 -- 2005 -- 2006 -- 2007 -- 2008 -- 2009 -- 2010 -- 2011 -- 2012 -- 2013 -- 2014 -- 2015 -- 2016 -- Latest Update